Ever been at that side of a conversation where your friends are discussing about a recently concluded match, and how gripping and thrilling and mind-boggling it was. And you are standing there like Joey smelling the fart, wondering what the hell are these guys talking about.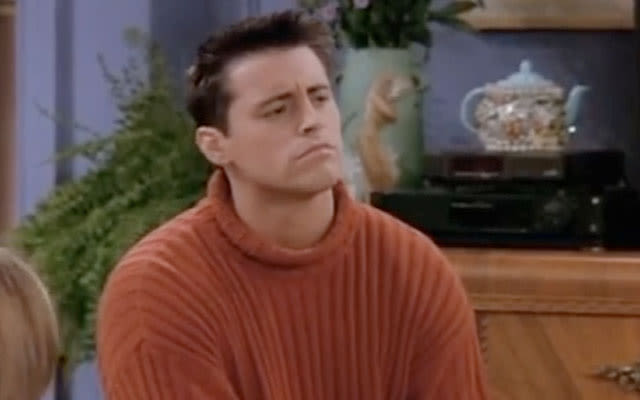 Well joey got himself an encyclopedia to speak something at least in those conversations with his F.R.I.E.N.D.S. What do you got up your arsenal?


I've been facing this problem a lot lately, with Federer losing in the Wimbledon semis or Portugal upsetting France in Euro 2016 or PV Sindhu sweating it out in the Olympics Bandminton finals or Usain Bolt making it a triple triple in the Rio Olympics.
I just never know the schedule man!
Well I found this app, going by the name WatchOn. They have done a fair job of accumulating all sports schedules in a single place, and have quite a clean UI. I think I might have gone with the 365 scores app, but I feel they have simply too much on offer, while all I needed was to checkout when's the next game. Here's my humble take on both these apps.
| Feature | Watch On | 365 Scores |
| --- | --- | --- |
| UI | Very clean and organized. Maybe too organized! | Very cramped |
| Sports covered | All major sports covered, some domestic competitions missing | All major and domestic competetions covered. Some schedules missing |
| Ease of navigation | Quite straighforward | Takes some getting used to. Cramped app |
All in all, I found Watchon to be doing a pretty decent job of showing me schedules of all my favourite sports in a single place. Here's the link to the app (
Playstore - Watchon
). I'd recommend checking it out and leaving back a review for these guys to sweat it out on. You can also checkout their FB page here (
Facebook - WatchOn
) and tweet to them at
Twitter - Watchon
.
And do not forget to subscribe to our blogs for other latest random news on random stuff.
Cheers guys.